Mary Wilkins Cookery School Rothbury
Mary shares her love of food and Northumberland through all her cookery classes and demonstrations, using local produce and suppliers to create her delicious dishes. Whether you are a beginner or an aspiring chef it is easy to find a Mary Wilkins Cookery Course that is just right for you. She will show you how to create exciting, seasonally themed dishes that will wow your family and friends. BOOK YOUR COOKERY COURSE ONLINE now.
On the DEMO & DINE courses, take pleasure in sitting back and enjoying an informal lunch whilst learning all the skills you need to recreate the recipes at home for your friends and family. If you would prefer a hands-on experience, making delectable dishes under Mary's guidance, why not try her COOKERY CLASSES, these can be tailored to be in your own home, invite some friends and family for a "cook off".
For a truly personal experience Mary will come to your home for a one on one class with all the ingredients to teach you all the skills required to make sumptuous dishes. As this experience is bespoke she will tailor the menu to suit your requirements, please CONTACT US with any enquiries regarding a personalised class.
To read reviews of our classes please visit our PREVIOUS COURSES page.
Mary has cooked at the very highest level having trained at the Savoy Hotel under the guiding hand of Chef Anton Edelmann - classical 5* hotel food of the very highest standards with a client list to match. She has cooked at the Dorchester and with Jean-Christophe Novelli in his Notting Hill restaurant W8 and Les Saveurs in Mayfair. Later Mary went on to work with Rhubarb Food Design, well-known venue caterers, in London and the South East catering events such as Elton John's famous birthday parties.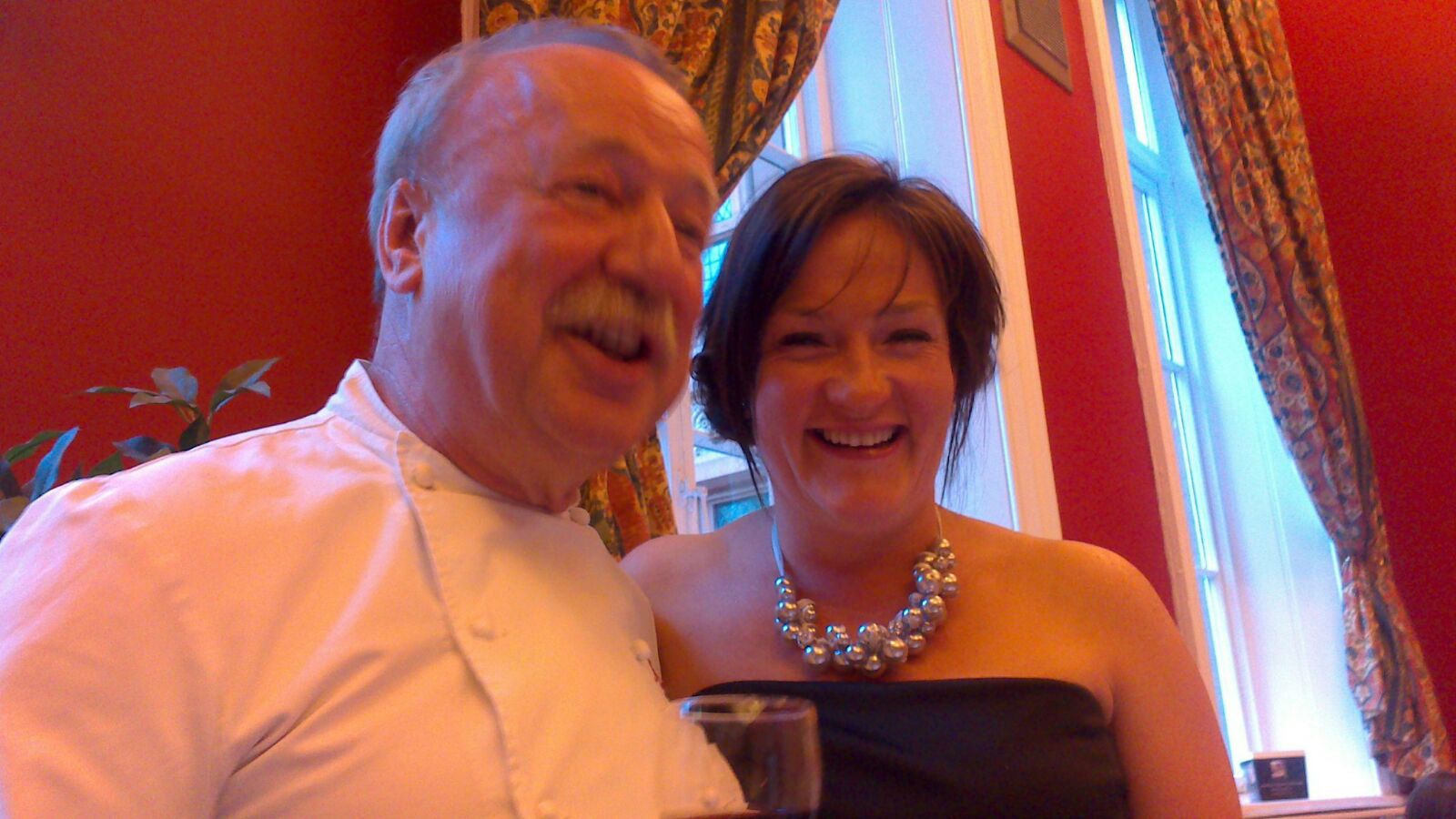 Mary returned to her native Northumberland to apply her expertise to the delicious ingredients she remembered from her childhood, and, along with husband Neil, they run their Rothbury based outside catering company, Wilkins Fine Dining.
All the menus for the DEMO & DINE Cookery Courses in Rothbury and the COOKERY CLASSES across Northumberland are specially tailored to use local seasonal produce and to offer all, young or old, male or female, local resident or holidaymaker, the opportunity to learn new cooking skills.
Mary is hoping to offer other cookery classes throughout Northumberland and so if you know of any venues that would be suitable do please contact her.